DESCRIPTION
This MATTE BLACK soy wax rabbit candle is available in a variety of scents & colors. You choose! Best in unique or custom, handmade pieces from ShapifyX.
They are made with 100% soy wax with natural dyes, are hand-poured & will burn for over 4 hours.
That's if you can bring yourself to burn it!
All candles are made to order.
Scent: Lime Basil
Approx Dimensions:
HEIGHT: 4.51in
WIDTH: 3.09 in
LENGTH: 3.38 in
Characteristics: Individuality, unique, tailor-designed
Package: Candle x1/ Limited Set: 6pcs
Burning time: ≥4 hours
Color: White+Black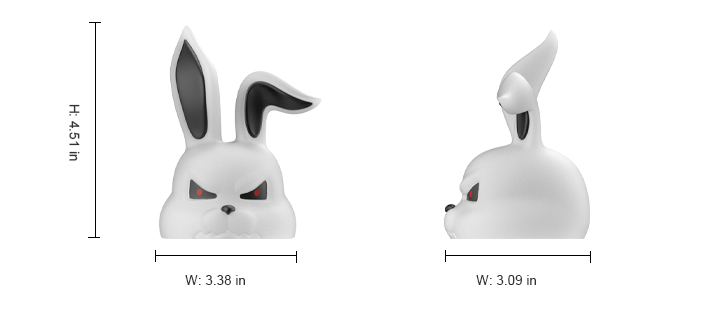 Check out our store for our full range of ANIMAL CANDLES! More Halloween gifts in ShapifyX. Visit us for the full range, or try our customized service.
Note
Errors in manual measurement.
You may handle it with care to prevent it from breaking as it is a fragile item.
We highly recommend cleaning it only with a soft cloth or sponge for long-term use.
The measurement is taken manually, sizes are for reference only.
It is normal if the colors are slightly different as it's a handmade ceramic product.
ShapifyX hopes you enjoy the shopping experience with us!