DESCRIPTION
The perfect centerpiece for all your Autumn, Harvest, fall, thanksgiving celebrations, and tabletop beauty.
Sip on your favorite lids including Rabbits, Cats, Dogs, or Pumpkins, for your coffee mugs, teacups & coffee
cups. Or, find the best ceramic coffee mugs for travel or personalize with handmade ceramic cups.
Characteristics: Hand-painted pottery, Individuality, Unique, Tailor-designed
Material: Handmade Ceramic
Set: Pumpkin Lid x1
Color: Green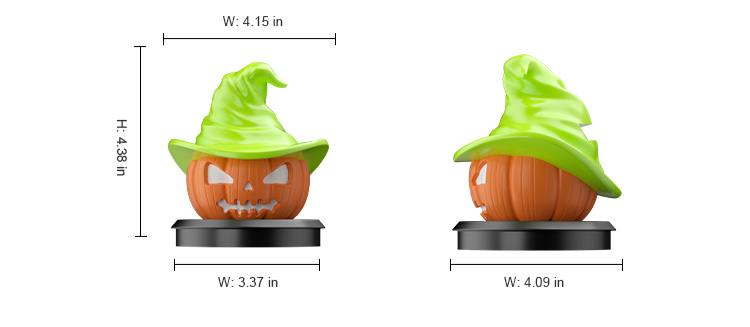 Modern pottery & ceramics coffee cups, mugs, and tumblers are handmade by independent designers and
tailor-made. Available online in ShapifyX. Visit us for the full range, or try our customized service.
Note
Errors in manual measurement.
You may handle it with care to prevent it from breaking as it is a fragile item.
We highly recommend cleaning it only with a soft cloth or sponge for long-term use.
The measurement is taken manually, sizes are for reference only.
It is normal if the colors are slightly different as it's a handmade ceramic product.
ShapifyX hopes you enjoy the shopping experience with us!