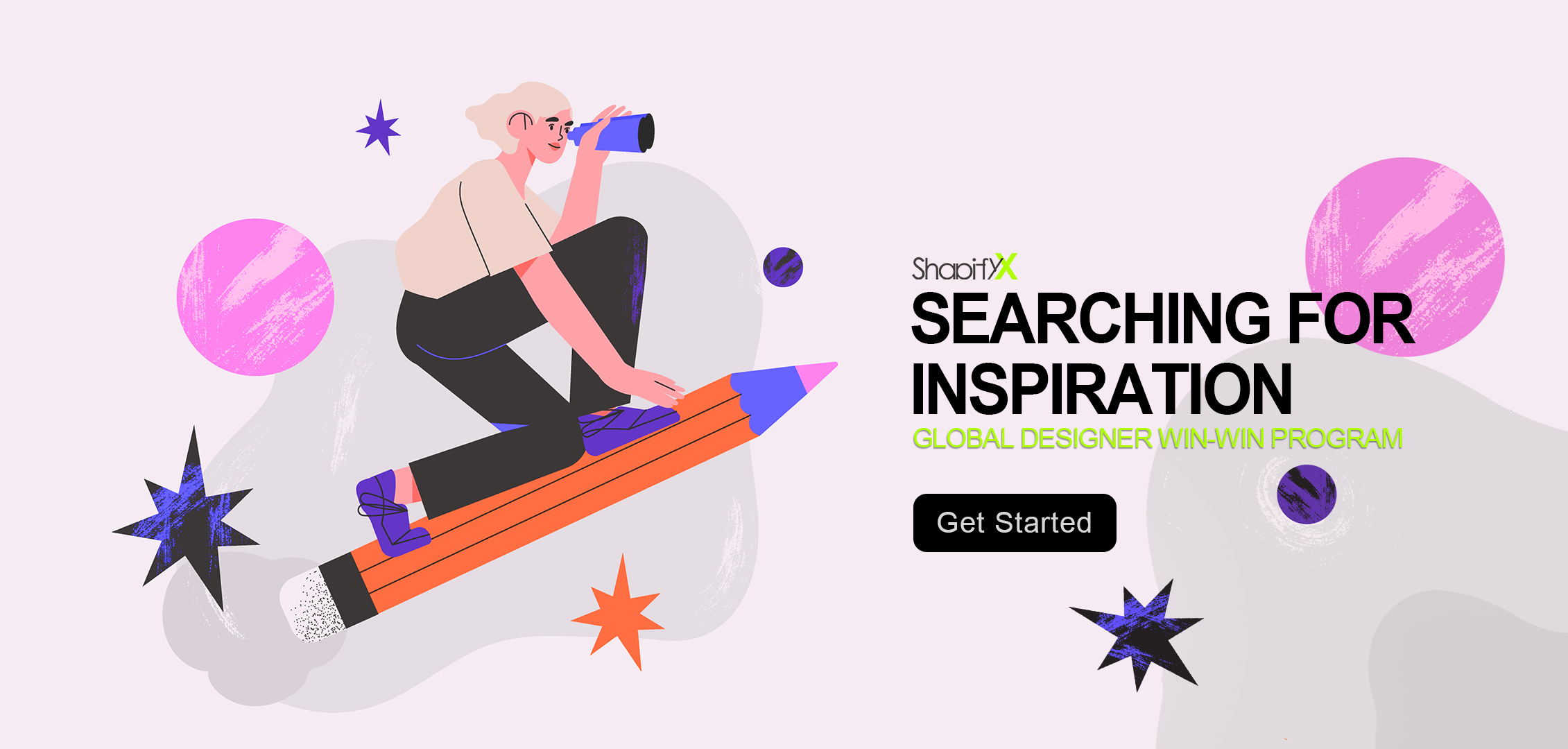 ShapifyX adheres to the concept of "design changes life", and we've been pursuing novel, comfortable and eco-friendly product designs.
Therefore, we hope to bring in more excellent products with unique design in the process of continuous exploration.
For this reason, we've developed a program about good design: if you are a designer and you want your design to be turned into a product or be seen by more people, you can contact us via (Designer@shapifyx.com) and we will carefully review your idea.
ShapifyX has the best manufacturing resources, and ShapifyX's factories have a long-term manufacturing experience in serving world-leading home furnishing brands to ensure that your great ideas are really put into quality production. Every product manager at ShapifyX has more than 10 years of experience in innovative product process management to protect your ideas.
We strongly believe that we will find the best way to complete this beautiful birth plan for your idea.
You can get the following additional benefits:
Firstof all, whether we adopt your design or not, you can rest assured that we will keep your idea strictly confidential. If your design idea is eventually adopted, we will sign a legally-binding confidentiality document with you.

If your design is adopted, we will name the product afteryour name or your designated name, and if product space allows, we will print your name on the product. In this way, you will gain more attention and influence, and everyone who uses the product will remember you.

Once your design is adopted, we will match you witha generous profit-sharing system, so that you can not only realize your idea, but also get a good financial return.

Onceyour design is adopted, we will sign a legally-binding document with you to protect the rights of both parties.
We are eager to work with you on this beautiful task.
We look forward to hearing from you.
Contact info: Designer@shapifyx.com